Tattoos are often divisive topics for most people. Some consider them extremely inappropriate, whilst others see them as an expression of themselves. We believe that your body is completely your choice.
If you decide you want a cute little tattoo to get you started, here are a few ideas.
HEART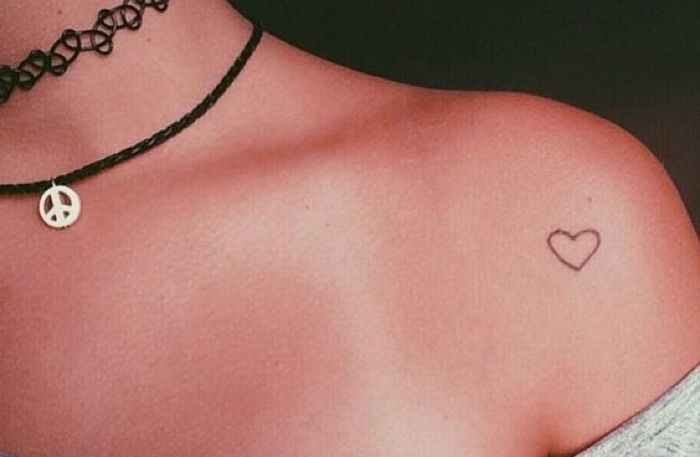 Start off simple with a small heart design that you can put anywhere on your body. It can be somewhere hidden or visible, but it's a tiny tattoo that'll not offend anyone. It's small enough to be deemed appropriate – plus hearts are adorable.
ANIMAL
If you want something more personal, then why not get your favourite animal? It could be in memory of a pet or just because you think elephants are cute. You could have a small design crafted that'll be enough to hide from family members who'll hate it, but enough to mean something to you. 
TEXT
It can be something meaningful such as a date or phrase, or just some words for fun – it's up to you. Text as a tattoo is often quick and painless, and it'll be small enough to hide if you need to. The best part about having a small tattoo is that you can literally put it anywhere on your body!
SPACE
If you are struggling to pick something that'll have a greater meaning, then what's better than a space inspired tattoo. You can have a small one of a planet or stars – literally whatever you want. With so many different styles and designs to choose from, you'll be blown away by what you could have on your body!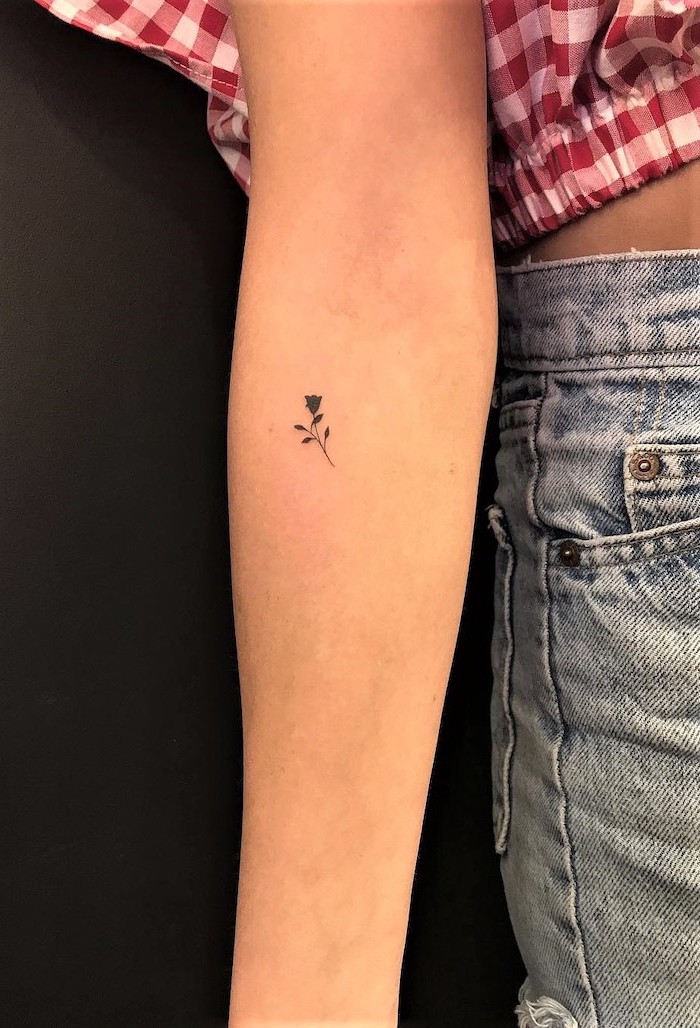 FLOWER
A classic in the tattoo world is a flower. From roses to lilies, you can literally have your favourite flowers or one that you just think looks cool. The size and design are up to you, but it's a smart idea that is suitable for any occasion.
---
Words by Jenna Rink
Don't forget to follow us on Twitter, Instagram and Facebook.
Copyright: GIRLS IRL doesn't own any of these images. Sadly, we couldn't find an owner to any of the images but they were sourced from Pinterest.