Have you ever looked at your screen and thought, I wish I looked like them? Well, you don't have to look far to recreate some of your favourite looks. Big make-up companies have started collaborations with pop culture icons and some of the most beloved shows from your childhood.
Here are five of the best collections available to buy now.
SABRINA COLLECTION AT NYX
The hit Netflix show now has its own makeup range at NYX. Featuring a spell box full of colours to create countless bewitching looks with 30 shadows, two blushes and one highlighter in the book. You can also find lip duo-creams in the collection that have fabulous shades befitting a witch. It's all limited edition – but the collection is completely timeless.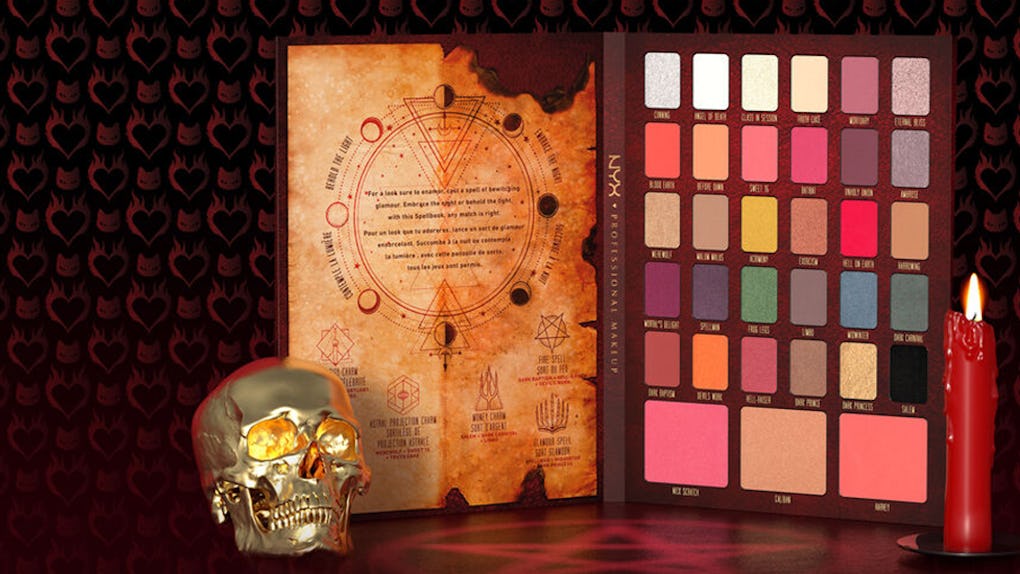 Available here.
THE POWERPUFF GIRLS AT INGLOT
INGLOT and The Powerpuff Girls collaborated and combined their powers to make this makeup collection mixing in Chemical X to create the perfect collection. Inspired by Blossom, Bubbles and Buttercup the collection includes four eye shadow palettes based on specific character, lipsticks, lip-glosses, highlighters, eye liners and a makeup bag. The names are empowering, and the packaging is adorable in featuring the girls and feel like they're dedicated to make the brand fit well.
Available here.
MISS PIGGY COLLECTION AT CIATÉ
All about Moi, Pig-ment palette and piggy power lipstick are all perfection. The shades are so Miss Piggy that we just want it all. Their six piece makeup collection also includes a stunning mirror and beauty blender that are styled to fit Miss Piggy. It's an affordable and adorable collection that you'd be silly to miss. 
Available here.
SAILOR MOON AT COLOURPOP
Based on one of the most iconic anime characters of all time, this collaboration features an eyeshadow palette (called the Pretty Guardian Shadow Palette) featuring mattes and shimmers in soft shades. The eyeshadows are named in honour of the show such as Sea of Serenity and Mare Serentiatis. In this collection it'll feature lip duos and two glitter gels which come in adorable packaging featuring Sailor Moon. It's available through the ColourPop website for a limited time!
Available here.
MINNIE MOUSE AT DOSE OF COLORS
Disney makeup collections can be found anywhere on the high street, but it's hard to find it tastefully done. Dose of Colors have collaborated with Disney on a collection featuring lipstick, lip-gloss, eyeliner, eyeshadow and blush. The design of the packaging is stylish and sleek, the Mickey Mouse part is subtle and features the icon on the cap and lipstick itself whilst the Minnie part is bright and vibrant but tastefully done. It looks expensive and the shades are realistic to match modern day makeup.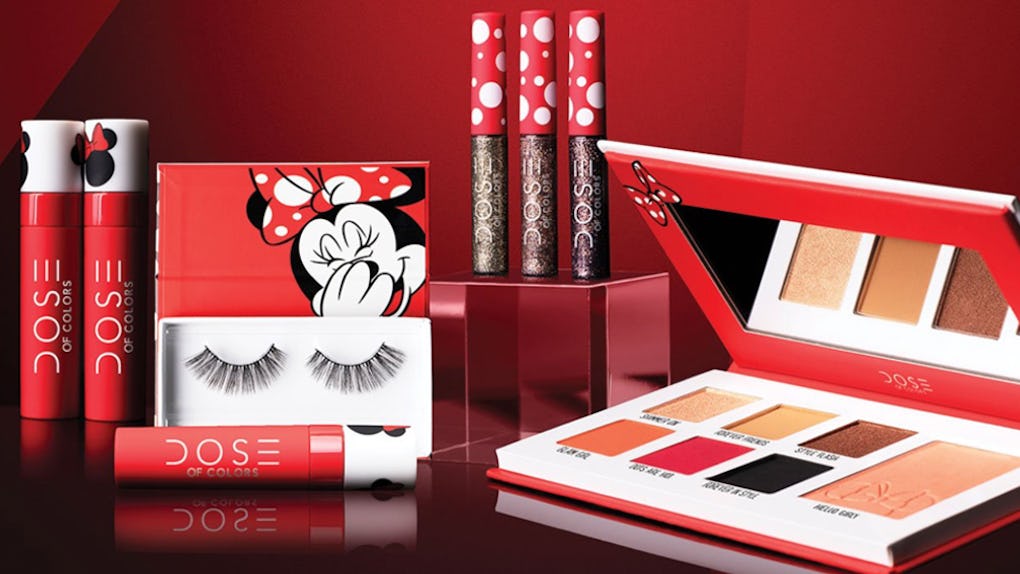 Available here.
---
Words by Charlie Vogelsang
Don't forget to follow us on Twitter, Instagram and Facebook.